So, it's going to snow again in Kutztown, PA, USA tomorrow. Actually, it is snowing as I write to all of you out in cyberspace. I was really looking forward to opening the store and hanging out with some good music and greeting people who were desperate to find that special something for their Valentine! I was looking forward to showing them the Rock Creek Pottery above.....and this....
Wall Piece - "Brushes" ($425) by David Jones (co-owner of MADE shop)......or this
another cool wall piece - "Wind" by David Jones ($275) or this....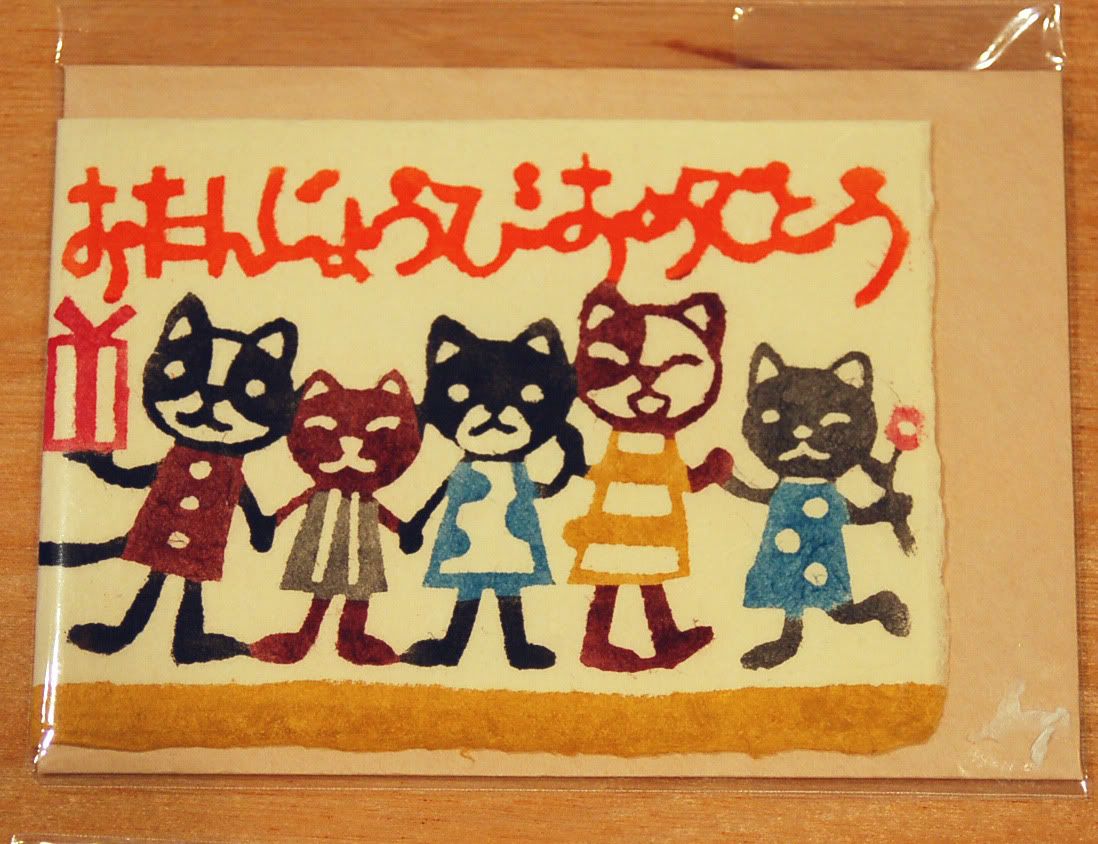 Hand Made Japanese card ($10.95)
Tomorrow I will wake up and this little town will be covered with snow and our little shop will dig itself out and try to open it's doors for a few hours. Here's to making good things.
Tess